Wind Energy in Jordan
Pioneering a Green Future with Wind Energy
Al-Manhal Renewable Energy is a leader of clean energy, energy conservation and environmental protection. We are committed to promoting energy transformation to attain access to affordable, reliable and sustainable energy for all, and to drive a renewable future. Specializing in wind power, internet of energy and environmental protection, we leverage strong scientific research innovation and best business practices to take renewable energy utilization efficiency to new heights.
Higher efficiency
Wider speed range and direct-drive technology increases efficiency by 5% compared to traditional models
Higher reliability
Fewer components eliminate failures and maximize turbine availability to more than 99%
Cost-saving
Eliminating gearbox O&M lowers overall costs by about 20%
Grid-friendly
Fully realize the flexibility of power with zero power-grid impact and outstanding high and low voltage ride-through capabilities
Self-reliance is highly important where resources are concerned. The ability to provide your own electricity without relying on the grid is commendable. One way to achieve this is installing a wind turbine.
Wind energy has a very low carbon footprint, which makes it one of the most attractive alternatives to traditional energy sources. Furthermore, unlike solar, you get it all year-round, even during winter.
Al-Manhal Renewable Energy working in the supply, installation, operation, maintenance and examination of two types of wind turbines: the horizontal-axis wind turbine and Vertical-axis wind turbines
Horizontal-axis wind turbines
They are the most commonly used type of wind turbine. They have all their components (shaft, blades, generator) atop a tall tower. The blades face directly into the wind, and the shaft is positioned horizontal to the ground. The blades are connected to the shaft, and rotation happens when the wind hits the blades. Consequently, a gear on the shaft's end turns the generator.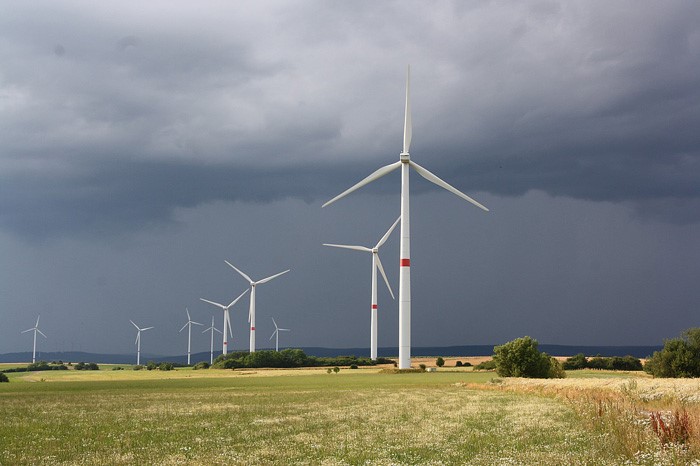 Vertical-axis wind turbines
One of the most innovative clean energy technologies that keep improving is Vertical Axis Wind Turbine. Also called VAWT, it is an emerging residential turbine chosen by many people. These are those that want to create a clean energy solution for their homes.
the wind turbines with a vertical axis design are quick and straightforward to install because they have a basic design. In this case, people with zero experience in installing a wind energy system for their home go for one.
Reliable wind power generation
Lightweight and sturdy blade construction
Resistant against strong winds
Long service life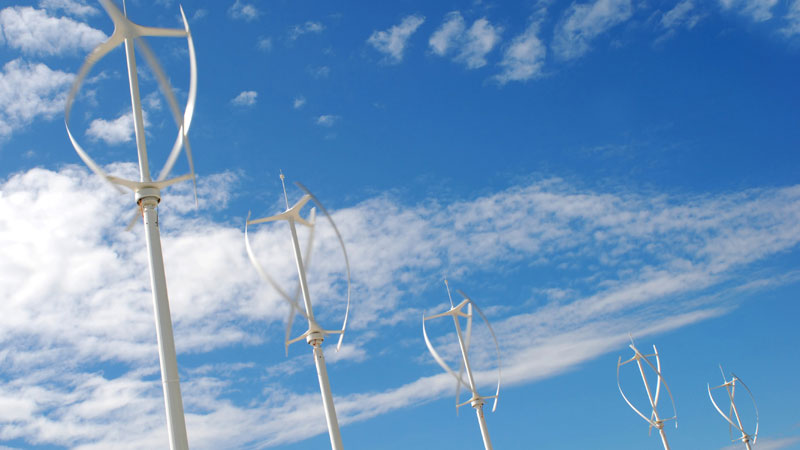 Wind energy is our heritage and core competence. We believe wind will form the backbone of the sustainable energy systems of the future, and we remain focused on developing solutions that accelerate the energy transition and strengthen Vestas' continued leadership in wind.
On Grid Wind Turbine
The engineering team at Al-Manhal Renewable Energy Company offers you a comprehensive and integrated study of the production capacity of your wind energy system to ensure the effectiveness of the system's work for a period of up to 30 years.
Off Grid Wind Turbine
Al-Manhal Renewable Energy is rated "A" in the classification issue by the Energy and Minerals Regulatory Commission in working in the supply, installation, operation, maintenance and examination of Renewable Energy Sources Systems.